Corporate Yoga
With our core competency in Recruitment and yoga.
Corporate Yoga
 It is the art of freeing a corporate man so that he/she is motivated, creative and energized.
 This program relieves stress while restoring the strength & flexibility that the body inevitably loses while sitting at a desk all day.

 Employees who are stress free and healthy are happier, perform better and have fewer sick-days.
About our team
we provide group, personal and corporate training session in Therapeutic, Asthanga Yoga and Power Yoga. We have served and been serving corporate clients Kalpataru, Deutsche Bank, JP Morgan, IDBI Federal, Trigyn, Qualcomm, L&T etc.
• Sandeep the visionaries who have inspired the creation and have decades of experience in yoga and healing with yogic techniques.
• Out team consists of the finest yoga instructors, corporate yoga trainers, yoga therapists, yoga lecturers, personal trainers & nutrionists.

Why corporate yoga ?

ASSOCHAM's report based on the survey of 500 corporate employees from 300 various organizations across 18 broad sectors of the economy revealed that nearly 75% of the respondents suffered chronic/lifestyle or acute disease.
Out of the 65% ill corporate employees, 32% were afflicted to lifestyle disease, followed by 21% suffering from chronic disease and remaining 12% have an acute ailment.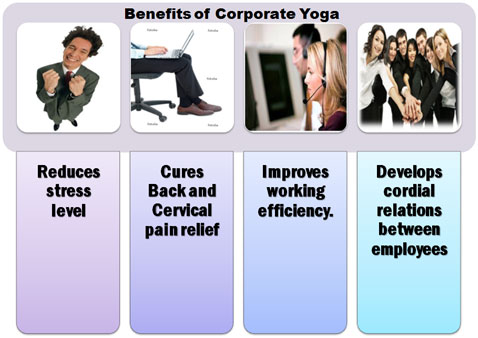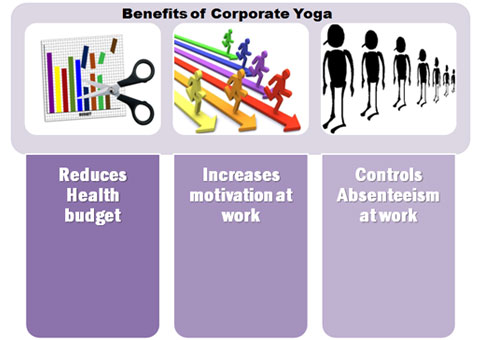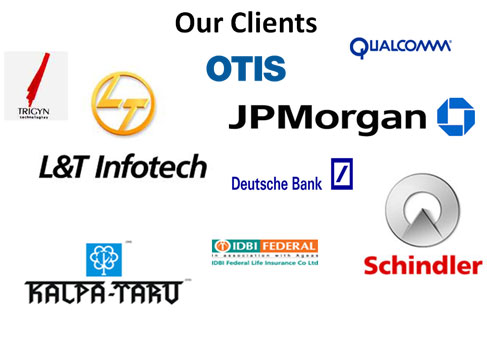 Corporate Yoga session at L & T